Buying A Hammock As A Gift
Why buy a hammock when you're trying to find the ideal gift for that special occasion? It is, quite simply, a fantastic, unique, unusual gift which is perfect for all ages. It's personal and luxurious and, when ordered with our Gift Wrapping option, arrives in a smart hammock box together with a weatherproof hammock backpack.

---
A Mexican Hammock - The Perfect Gift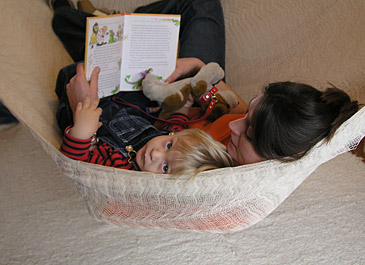 Hammocks are perfect gifts for all ages, from children to grandparents. They're stylish, contemporary, unusual and very beautiful. The gift of blissful comfort and relaxation will be cherished for years to come.
Perfect for any occasion. Birthday, engagement, wedding, anniversary, new baby, Mother's Day, Father's Day, Christmas, or simply "Happy Summer". A Mexican hammock is a fantastic gift.
Beautifully simple, the elegant curve and strong colours form a natural focus inside or out. Each hammock is unique and is handmade using a complex weaving technique dating back to the ancient Mayan civilisation.
Inside the house, the fluid shape and vibrant colours of a Mexican hammock bring beauty and versatility to any room. Outside in the garden, park or forest they are indispensable and for travellers abroad and holidaymakers they have become the essential item!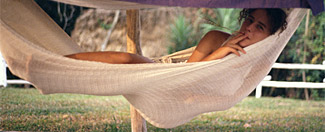 Our hammocks are hung everywhere - from city warehouse apartments to balconies, swimming pools and gardens. Wherever they hang the benefits are the same. They're beautiful, comfortable, affordable, very versatile and are, quite simply, the perfect gift!
Order a hammock today for that special occasion and rest assured that your gift will be cherished!